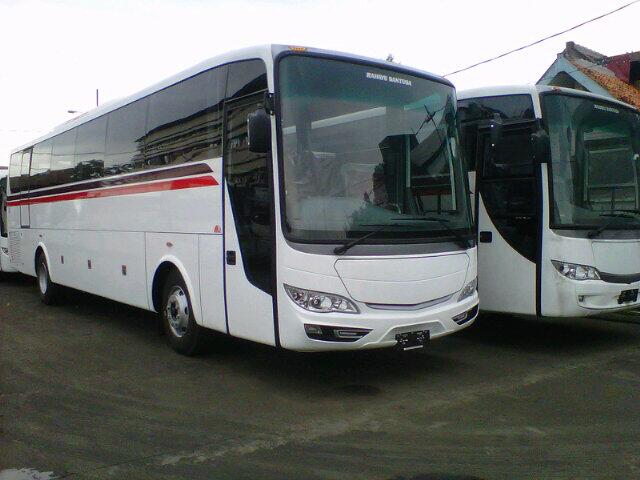 This is a guide for you to reach Ujung Kulon National Park. Go for land journey and enjoy the trip.
---------------------------------------------------
Unlike Pangandaran, air route to Ujung Kulon National Park is not available. To go there, you have to cover 183 km distance from Jakarta, either you take a rent car or travel by a public transportation service. This is a public transportation guide to Ujung Kulon. Here's the walk through.
Jakarta - Serang
Starting point: Soekarno - Hatta Int. Airport
Go to Kampung Rambutan Bus Terminal with DAMRI bus. The fare is IDR 35000
From Kampung Rambutan, take a bus which will take you to Serang. In Serang, the bus stops for a while at Pakupatan Bus Terminal. Get down from the bus while it stops. The fare for this service is approximately IDR 20000 and IDR 23000 for executive seat.
The available bus companies ready for service are Armada Jaya Perkasa, Primajasa, Arimbi, Asli Prima, Murni Jaya, Laju Prima and SM Prima. The name of the bus company is on the bus. Take Primajasa for the best service.
Serang - Sumur - Taman Jaya
In Pakupatan Bus Terminal, take an 'elf' (a minibus) which will take you to a place called 'Sumur'. This trip will cost you IDR 40000 to IDR 60000.
From Sumur, go to Taman Jaya with 'ojek' (an unofficial motorbike transportation service). Ask the rider to take you there.
Taman Jaya is a point where you start anything in Ujung Kulon National Park. It's the main gate to the park. To reach the islands, like Peucang island, or any location in Ujung Kulon, you have to rent a boat which rental cost is approximately IDR 1500K per day. The boats are provide by the local.
If you arrive at Taman Jaya by afternoon, you can find local houses for a homestay. The entry ticket price to Ujung Kulon National Park is IDR 150K for weekdays and IDR 225for weekend per person (WNA/foreigner rate).
Note:
Adjust the bus rate to 5 - 10 percent due to raising fuel price
The rate informed in this article may vary due to holiday seasons and any other conditions.
When you pay for the bus rate, use fix amount of money, because the bus crew may forget the to give you the change intentionally or unintentionally.

(The picture is taken from twicsy.com)

Insan